At
Innovative Therapy Services
, we provide a safe, calming, therapeutic environment that allows for growth and change. We believe that change is the only constant in life, and that through accepting the changes surrounding our lives we can grow as people on personal, professional, and spiritual levels. We offer individual, group and family therapy services in a confidential and relaxing space. We provide customized, integrated, evidenced based treatment services. Our services include educational, psychological, and wellness treatment.
At Innovative Therapy Services, we work with adults, children, teens, couples and families. On a whole, we aim to empower our clients in understanding that counseling works best when individuals are well balanced and invested. We initiate conversations and strategies that focus on achieving optimum health through treating the whole person.
Our work with children and teens embraces the unique situations each child is exposed to. We realize that children are growing up in today's society facing many different challenges, with social media, technology, and cyber bullying at the forefront. The therapists at Innovative Therapy Services strive to form therapeutic alliances with these youth. Our treatment approach takes into consideration that the decisions and obstacles faced by them, are vast and constantly evolving.
When working with all of our clients, we at Innovative Therapy Services make every effort to develop a working understanding of the multiple influences of each person's overall emotional, physical, and spiritual health, so that our clients are able to make informed decisions that improve overall functioning.
Shana Bennett, LCSW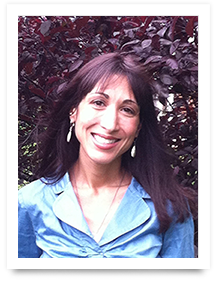 Shana Bennett is a Licensed Clinical Social Worker who has had nearly a decade of experience working in the mental health field. She provides psychotherapy, specializing in working with children and teens, along with their family members. Areas of specialty include those struggling with adjustment issues, anxiety disorders, depression, grief and loss, anger, self & body image issues, sexual identity issues, relationship issues, cutting/self harm along with divorce and peer concerns, just to name a few. Further areas of specialty include working with adults who are struggling with changes in family dynamics, anxiety and OCD, depression, mood disorders, divorce, and a plethora of other concerns. She runs therapy groups for children, teens and adults which vary in focus. Some areas include anger management, grief and loss, and social skills. In treating her clients, Mrs. Bennett uses a cognitive behavioral approach coupled with motivational interventions and social support. It is her belief that through self-direction, motivation and support, individuals can reach their potential on physical, social, spiritual and emotional levels.

In addition to her private practice work, Mrs. Bennett works as a Mental Health Specialist for the School District of the City of Erie. She achieved a B.S. from the Pennsylvania State University in 1999 and a Masters in Social work from Edinboro University of Pennsylvania in 2006. She has been practicing as a licensed professional since 2006. She is the Co-Author of "Promising Strategies for Reducing Violence" Reclaiming Children and Youth Journal "No Disposable Kids" Volume 13 Number 1 Spring 2004. pp.51-53. She is certified in Life Space Crisis Intervention and Aggression Replacement Training. She also has thorough knowledge of Exposure Response Prevention and can apply this method when working with children and adults with Obsessive Compulsive Disorder and related anxiety disorders.
© 2015 Innovative Therapy Services, LLC